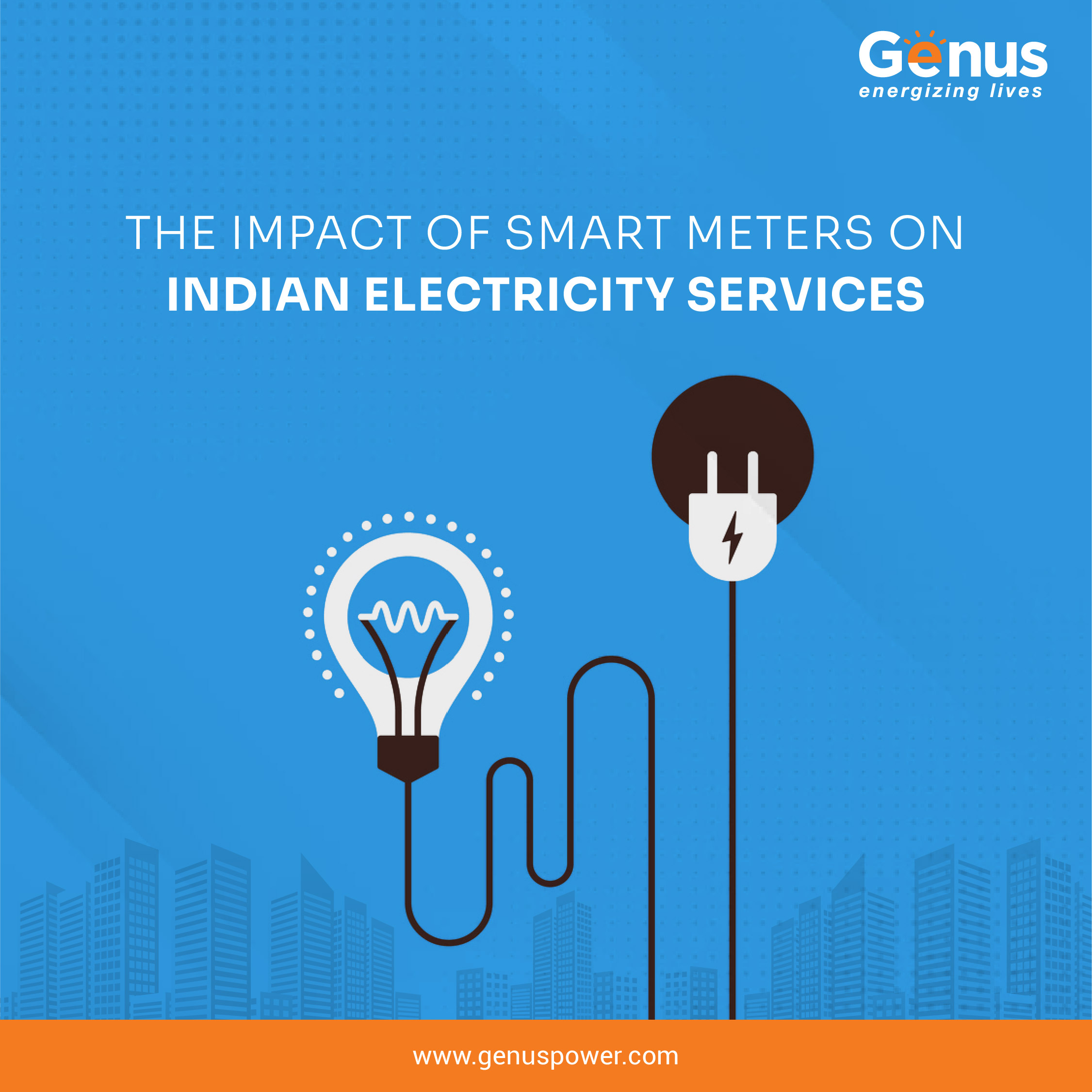 Over the years, electricity services in India have seen a significant shift after the implementation of smart meters. Their popularity in India is on the rise due to the numerous benefits that they offer to both utilities and consumers. 
But why are smart meters gaining such popularity? The reason being that they are advanced electronic devices that are designed to measure accurately and monitor energy consumption in real-time.
Distribution Companies (DISCOMs) and consumers are expected to benefit from this innovative smart metering system, which tackles issues affecting the electricity industry.
Upgrade your electricity utilities with Genus company, which offers smart metering solutions, and enjoy the benefits of smart meters in your home and workplace. 
Can Smart Meters Control your Electricity?
Smart meters can monitor and measure how much electricity is used, but they cannot regulate or manage how much electricity is used in a building or by a person. As a result, electricity services providers can make better use of the data produced by smart meters to distribute power more efficiently and increase the reliability of their services.
Smart meters provide accurate and up-to-date information on energy consumption, which can be used to help homeowners and businesses make informed decisions about their energy consumption and potentially save money on their energy bills.
Impact of Smart Meters on Electricity Services in India
Smart meters have a significant impact on electricity services in India –
With an advanced metering system, it allows real-time monitoring of electricity consumption and enables utilities to manage their energy grids better and improve efficiency.

Smart meters give consumers more transparency and control over their energy consumption by allowing them to view real-time data on their electricity consumption via an online portal or smartphone app.

There is also an increase in the demand for

3 phase meter box in India

, as they are essential for the proper functioning of smart meters. These boxes protect the meters from adverse weather conditions, ensuring the accuracy of the recorded data.

The deployment of smart meters in India has led to improved efficiency in the distribution and electricity billing.

Smart meters also have the ability to automatically detect and report power outages and improve the responsiveness of electricity service providers in addressing issues.

The adoption of smart meters has been a positive development for the electricity sector in India, leading to improved reliability and customer satisfaction.
Are you looking for a smart metering solution? Genus is here to fulfill your need. With us, you can track and manage your energy usage easily and accurately. Our advanced technology allows easy monitoring of your energy consumption in real time, giving you greater control over your energy costs.
Also Read More- Rollout Strategy for 250 Million Smart Meters in India
Why are Smart Meters Beneficial for Electricity Services in India
Smart meters are beneficial for electricity services in India because they provide a more accurate and efficient way to measure and track electricity usage. Traditional meters can be prone to errors and tampering, which can result in inaccurate billing and loss of revenue for electricity providers.
On the other hand, smart meters use advanced technology to accurately measure and report electricity usage in real-time, removing the need for manual meter reading and improving billing accuracy.
In terms of improving accuracy and efficiency, smart meters also offer several other benefits. For example, they can help to identify and identify issues with the electricity grid, such as power outages and voltage fluctuations.
This can help to improve the reliability and quality of electricity service for customers. Smart meters can also enable customers to track their own electricity usage and make informed decisions about how to reduce their energy consumption and save money on their bills.
There are many types of smart meters available in the market, and one of them is Single phase meter. However, single phase meter box price in India can vary depending on the manufacturer, supplier, specific features and quality, and many other features.
However, the long-term benefits of smart meters in terms of improved accuracy, efficiency, and reliability are likely to outweigh the initial cost for both electricity providers and customers. 
In Summary
It is pretty much clear that smart meters do have the potential to significantly improve the efficiency as well as the reliability of electricity services in India. In addition, smart meters have helped reduce the burden on the grid by enabling demand-side management, resulting in a more stable and efficient power system.
Overall, the adoption of smart meters in India has had a significant impact on the country's electricity services, and it is likely that this trend will continue in the future.
The smart metering solution provided by Genus Power is one to look for. This is because the smart meter solution from Genus Power is a valuable investment for anyone looking to optimize their energy consumption. They have reliable and innovative solutions that can transform the energy industry. Connect with us to know more!