With manufacturing facilities spread over Jaipur and Haridwar, Genus Power is a leading manufacturer of power electronics in India. A visit to these facilities will enforce your faith in the quality of Genus products.
Integrated Manufacturing Facilities
Complete forward and backward integration to deliver quality products at affordable prices.
Automated SMT Lines
Equipped with high capacity automated SMT lines with JUKI, SAMSUNG, FUJI automatic placement systems.
Reflow and wave soldering
BTU Reflow soldering machine and SEHO wave soldering machine for reliable soldering of SMD and conventional components on the PCB.
Clean room PCB Assemblies
The PCB assembly is carried out in static safe, Class10,000 and 1,00,000 Clean room work areas.
In-house tool room
Our in-house tool room rivals the world's best, with advanced CAD/CAM software such as AutoCAD, Creo Parametric, Unigraphics etc, CNC machines and injection moulding machines ranging from 50 tonnes to 450 tonnes.
Quicker prototyping
Genus is equipped with 3D printers for fast prototyping of plastic components / parts.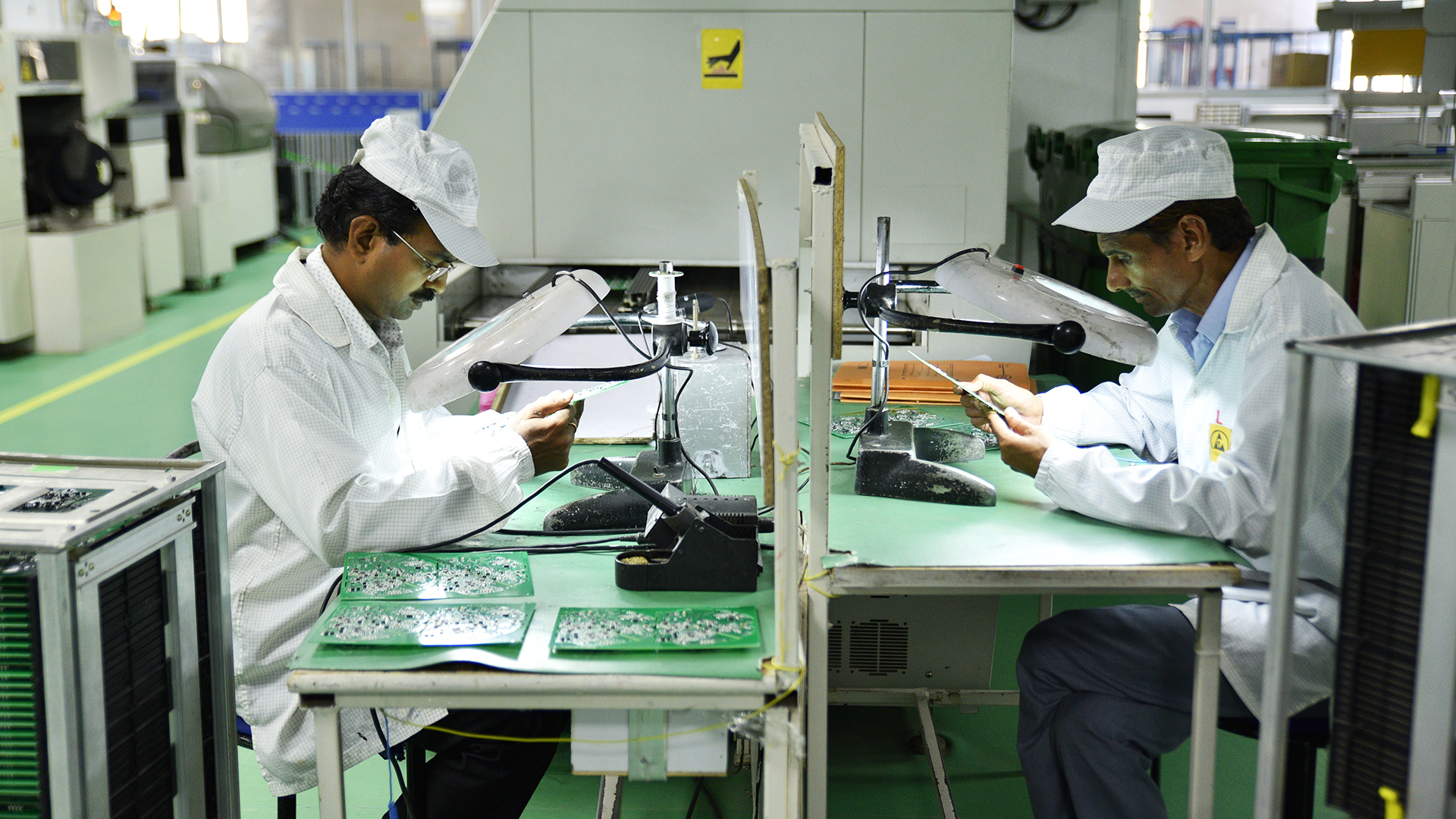 Quality Assurance
Quality is the hallmark of Genus products and services. This is accomplished by establishing a dynamic and a vibrant Integrated Management System complying with the international best practices. Genus believes in creating a culture of continually improving the Products, Processes, and Systems. Genus products are designed, manufactured and tested in accordance with the relevant Indian and international standards and customer requirements.
Comprehensive testing is carried out on state of the art test facilities at various stages of product manufacturing starting from incoming raw material/components to in-process stages and to the final finished and packed product. A Series of reliability tests are conducted periodically both on in-house reliability chambers and from NABL approved outside test labs, to establish a satisfactory life of the product in the hands of the customer.