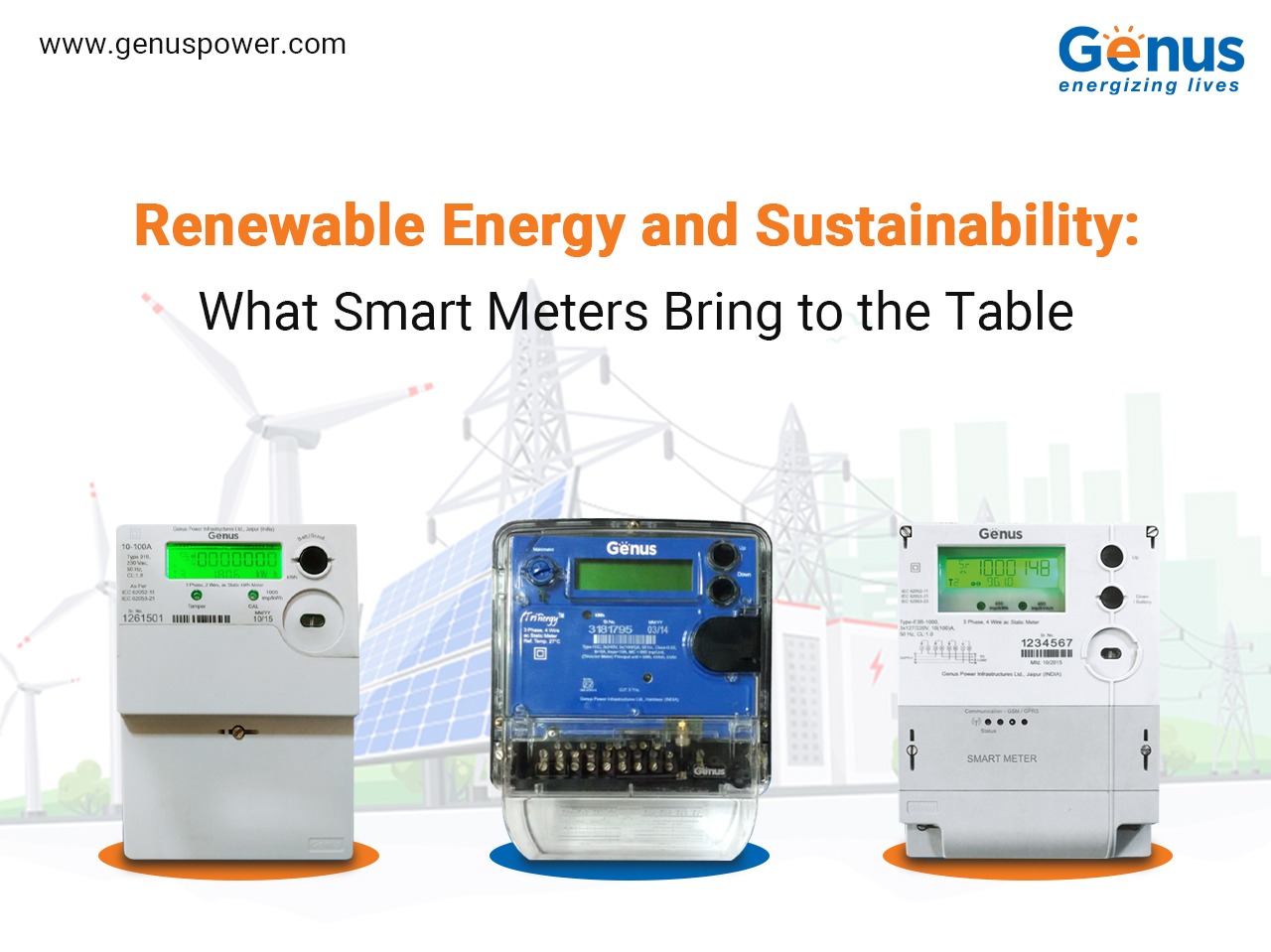 As the situation stands today, sustainability and renewable energy are the keys to achieving a livable future. Human activity has caused unprecedented levels of harm to our environment, some of which are irreversible. However, there are still areas where improvements can be made. Of such areas, the best one is the energy domain. Specifically, the technologies we currently use to monitor, track and control our energy consumption, as these are set to play a vital role in our battle against climate change.
Given our current electrical technology arsenal, only smart meters are equipped to answer this call. And given the pace at which these devices are being adopted, smart power meters are to replace all the conventional meters in place in the near future.
But these aren't just regular electrical equipment that helps customers track their usage. In fact, the installation of these meters across the whole electric grid is vital to achieving a smart, sustainable future.
Let's dive deeper.
How Can We Achieve Sustainability and Adopt Renewable Energy with Smart Meters?
Smart power meters provide a ton of benefits. But their real value lies in their ability to offer users real-time energy consumption data. As data is transmitted wirelessly to the user's in-house display or smartphone, with smart power meters, consumers can understand what energy they use, where they use it, how they use it, and how they can consume it more economically and efficiently.
Fortunately, the uptake of smart power meters is rising steadily. In India, there are now around 42 Lakh smart electric meters installed, which is already a 7-lakh jump, or a 25% increase from the previous year.
If you're looking to make the switch as well, opt for smart power meters by Genus company, and get assured reliability and efficiency, at the best possible price.
The Possibility of Smart Grids
Apart from enabling efficient energy consumption in the residential and commercial context, widespread adoption of smart power meters can potentially help utility operators tap into an untouched pool of energy efficiency – a smart energy grid.
Unlike conventional energy grids, smart grids use a different array of technologies, such as smart meters, networks, and sensors to increase the level of efficiency and intelligence at which the power is distributed.
But how will a switch to smart grids help us attain sustainability? Well, in the next 30 years, 68% of the world's population will reside in urban areas. That's why it's necessary that these urban ecosystems have a sustainable and reliable source of power.
With a smart grid, utility operators can efficiently balance the flow of energy throughout the grid. Why? Because with the help of the many sensors and smart meters at work, providers will be able to determine power outages and demand surges in real-time, adapting accordingly to ensure efficiency.
Plus, smart grids also allow for a smooth integration of renewable energy sources, for instance, solar plants. With a smart energy infrastructure, utility providers can effectively manage distributed renewable power sources, scattered across the grid. What's more, with smart grids, even energy consumers get to play a role in the grid by selling any extra energy storage they might have in their homes.
Realize your smart grid vision with Genus' range of smart power meters, designed to cater to all your electric needs. Connect with us today and get the best 3 phase meter price.
What Is Needed To Build a Sustainable, Renewable Energy Driven Future with Smart Meters?
For this idea of renewable energy and smart grids to become a reality, all the smart power meters inside the grid must have these two basic components sorted:
Connectivity– In a system where components are interconnected on a network, connectivity is of the highest importance. And more so if the system in question is a smart grid. Any drop in connection can rob the utility operator of vital consumption data, resulting in a consequent drop in efficiency. In a world where resources are growing scarce, peak efficiency is needed at all times. Fortunately, with technologies like eSIMs,NB-IoT, GPRS etc. operators can make sure that meters remain connected to the network at all times, for a 10-15 year lifespan.
Security – With connectivity, also comes the danger of cyberthreats. And when you're dealing with sensitive energy consumption data, you cannot afford to have cybercriminals sniffing and breaking into your network. The idea of hackers tapping into the meters presents a very real risk to all parties involved, be it the consumer or the provider. So, it's best to think about cybersecurity alongside connectivity when switching to a smart grid.
From a simple single phase meter to leading-edge three-phase meters, get everything you need to make the sustainable switch with Genus!
Adopt Renewable Energy and Sustainability with Genus
Data indicates that smart electric meters truly can provide environmental benefits through renewable energy integration, demand reduction, and conservation. One thing is clear, these benefits cannot be achieved without proper consumer education, consumer involvement, and a well-engineered grid. Why? Because no amount of machine control can change perceptions, encourage new habits, and raise awareness. Smart grids and electric meters are merely the tools of the trade.
The success of a smart grid ultimately comes down to us. So, make the right choice today and opt for Genus Power's range of premium metering solutions, designed for utmost efficiency, reliability, and sustainability. So, don't wait any longer. Get in touch with us today to know more about our products, prices, and services.